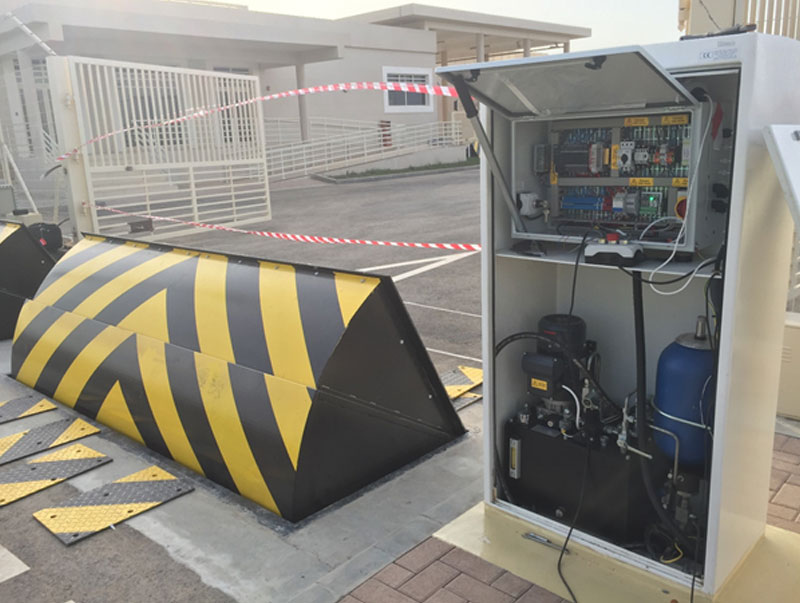 Why Road Blockers?
The Road Blockers are fast acting formidable obstacles to prevent vehicular access to site. They are the most cost-effective method of automatic HVM measures
They are durable for a minimum of 10 – 20 years. (Depending on the usage and maintenance)
Maintenance Cost is Minimal
Increased Safety on the Road
There'll be reduced traffic jam and congestions due to fast-acting
**If you are unsure of the type of Road Blockers you require, please contact us and we will happily advise you accordingly.