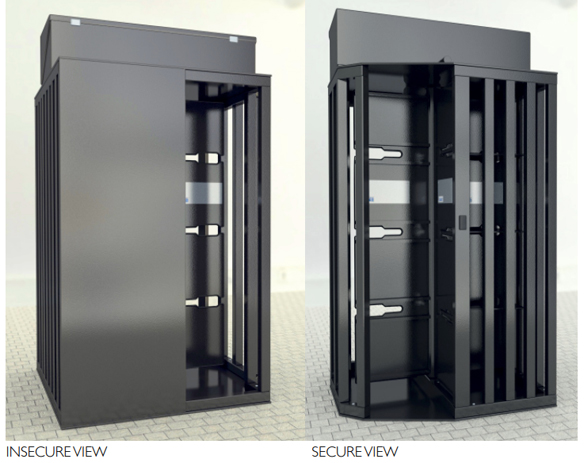 The enhancedTerra Diamond Turnstile is the only turnstile currently on the market that has been successfully tested and approved to the Loss Prevention Certification Board (LPCB) LPS1175 standard Security Rating 3 & 4, and is listed in the Red Book
The Terra Diamond Turnstile is also Approved for Government Use, please contact CPNI. The Terra Diamond Turnstile is listed in the CPNI Catalogues of Security Equipment

Certified to LPS 1175: Issue 6.1
Security Rating 3 & 4
Certificate No. 1059a/01 & 1059a/02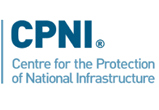 Approved for UK Government Use
(please contact CPNI)
Heavy duty, high security turnstile
Anti-return solenoid lock
Power locking bolt - provides turnstile lock down
Turnstile seeks next lock position so users cannot become trapped within the unit
Designed and proven to withstand a considerable degree of physical attack
Extra high security with a full CPNI approved fenceline integration
Infilled rotor arms prevent climbing and items being passed through turnstile
Installed in many Nuclear and Utility sites both nationally and internationally
Fail secure - turnstile will remain secure during power failure
LPS 1175 details the requirements and testing procedures for the LPCB approval and listing of intruder resistant building components, strongpoints, security enclosures and free-standing barriers.
Frontier Pitts Ltd has become the first company to achieve LPS 1175 Issue 6 for their full height Terra Diamond Grade 3 and Grade 4 single rotor turnstiles. The turnstiles successfully resisted an intensive attack test programme in accordance with LPS 1175: Issue 6. This involved a series of attack tests each lasting at least 10 minutes using a wide array of hand tools and battery powered tools. The Terra Diamond turnstiles are the only turnstiles currently on the market that are approved to LPS 1175 Security Ratings 3 and 4.
Table illustrating LPS1175 Security Ratings, the Tool Categories and the Test Durations
| Security rating classification | Tool category | Maximum working time (minutes) | Maximum test duration (minutes) |
| --- | --- | --- | --- |
| 4 | D | 10 | 30 |
| 3 | C | 5 | 20 |
The Terra Diamond Turnstile can withstand an attack time of 10 minutes. This protects the sites assets by DETERING a potential attack initially, or provides the on site man guarding time to DETECT, DELAY and DEFEAT an attack.
LPS 1175 Tool Sets
Security Rating 3 Test Duration 20 minutes Axe, Cold Chisels, Gas Torch (Butane/Propane), Crowbar, Cordless Drill (+ spare power pack), 400mm Bolt Cutter, Pad Saw.
Security Rating 4 Test Duration 30 minutes 3kg Sledgehammer, Holligan Bar Felling Axe, Cordless Jigsaw, Scissor Jack, General Purpose Saw, Plate Shears.