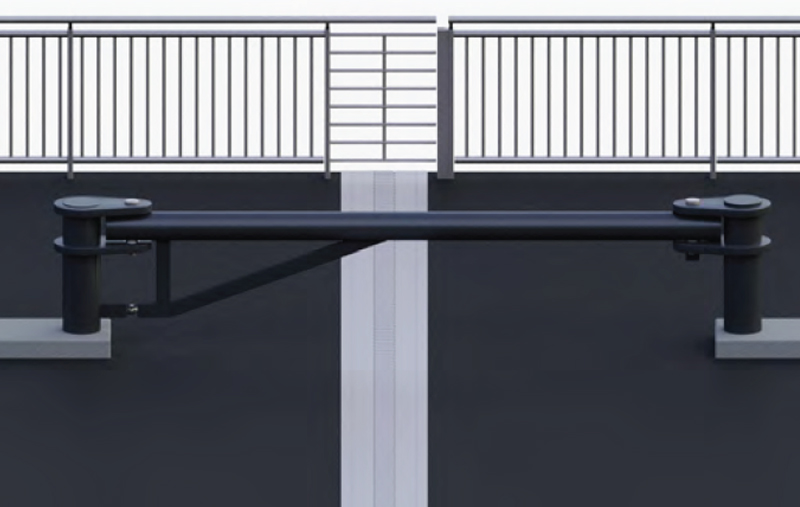 The Terra Lunar 180 beam is the only protection system to swing open and closed without having to be dismantled, allowing authorised access through the bollard line and allowing for lateral movement of up to 150mm across the bridge expansion joint.
Bridges around the World are vital to our transportation network but have already been subjected to vehicle attacks by terrorists, with users including pedestrians and cyclists becoming extremely vulnerable. Frontier Pitts has created the Lunar 180 bridge system that is able to sit within the bridge kerb structure utilising an ultra-shallow foundation of just 80 mm. The beam of the Terra 180 Swing Barrier allows the system to be installed and protect even the bridges expansion joint where foundation footings are not possible.
The Terra Lunar 180 Bridge Bollard Beam EJ system was impact tested to IWA 14 at Horiba MIRA stopping a 7.2t vehicle travelling at 30mph with a shallow attack angle of 30°. Designed to absorb attack energy and stop the vehicle without deflecting HVM back on to the road, the result saw a penetration of only 60cm with the system successfully bringing the vehicle to a complete stop within aperture. This means the bollard system successfully protected the pathway and cycleway as there was no encroachment by the vehicle. The Terra Lunar Bollard Beam EJ system received limited damage on impact and can be easily replaced with a new 180 beam within 15 minutes.
Also see the Terra Lunar Bridge Bollard with Decorative Heritage Beam!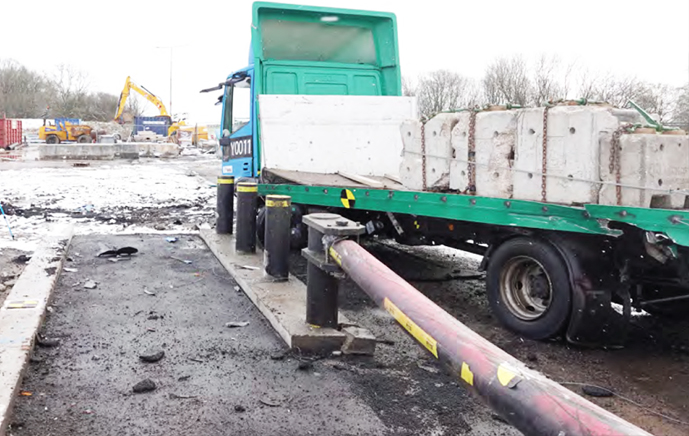 Benefits & Features
Terra 180 Beam open and closes allowing authorised access through the static bollard line
Terra 180 Swing Barrier moves & expands up to 150mm to allow for bridge movement
Ultra Shallow Foundations of only 80mm required
LPS1175 Security Rated secure locking mechanism
Anti Swing mechanism for H&S
Beam for expansion joint on bridges or other areas where pinning or excavation is not an option
Minimal penetration. Designed to absorb attack energy and stop the vehicle without deflecting HVM back on to the road.
Pedestrians & Cyclists remain safe on their footpaths and cycleways.
The Terra Lunar 180 Beam can be simply replaced with a new 180 beam within 15 minutes.
Anti-Terrorist Protection for Bridges or other Ultra Shallow installations
Modular design for quick and easy installation
Designed for ease of maintenance