The Importance of Road Blockers in Access Control and Security
Access control and security are paramount considerations in today's world to safeguard critical infrastructures, public spaces, and private properties. One crucial aspect of physical security is controlling vehicular access, and road blockers play a pivotal role in this domain. Road blockers are physical barriers designed to control and regulate vehicle movement, providing an additional layer of security to various facilities. Let's dive into the significance of road blockers in access control and security.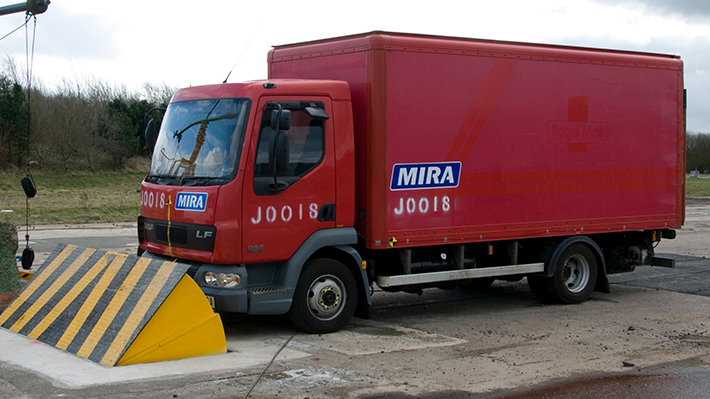 Understanding Road Blockers
What are Road Blockers?
Road blockers are mechanical or hydraulic barriers primarily used to control and manage vehicular access in high-security areas. They are designed to block or restrict unauthorized vehicles from entering specific premises. These barriers are usually installed at entry and exit points, securing critical locations such as government buildings, military installations, airports, embassies, data centres, and other high-risk targets.
Types of Road Blockers
There are several types of road blockers, each with its unique features and applications:
Fixed Road Blockers: These are permanently installed and provide a high level of security. They are designed to withstand significant impacts and prevent unauthorized vehicle access effectively.
Retractable Road Blockers: These blockers can be raised or lowered to allow or restrict access as needed. They are versatile and suitable for locations with varying access requirements.
Surface-Mounted Road Blockers: These blockers are installed on the road surface and are ideal for areas where excavation is not feasible or desired. They are more easily installed and can provide excellent security.
Shallow Foundation Road Blockers: These blockers require a shallow foundation for installation and are suitable for locations with limited depth availability. Despite their shallow foundation, they provide robust security against unauthorized access.
Crash-Rated Road Blockers: These blockers are designed to withstand a significant impact, typically from a fast-moving vehicle. They offer a higher level of security and are commonly used in high-threat environments.
The Importance of Road Blockers in Access Control and Security
Enhanced Security
Road blockers act as a first line of defence by preventing unauthorized vehicles from entering secure areas. By creating a physical barrier, they deter potential threats and intruders, mitigating the risk of unauthorized access and enhancing overall security measures.
Traffic Management and Flow Control
Implementing road blockers allows for efficient traffic management within a facility or restricted area. By regulating vehicle flow and access points, organizations can maintain order, reduce congestion, and optimize traffic patterns for improved operational efficiency.
Counter-Terrorism Measures
In the face of evolving security threats, road blockers play a crucial role in counter-terrorism strategies. They provide a formidable defence against vehicle-borne attacks, a tactic commonly used by terrorists. Crash-rated road blockers, in particular, are designed to stop high-speed vehicle impact, preventing potentially devastating consequences.
Protection of Sensitive Areas
Certain facilities, such as government buildings, embassies, and data centres, house sensitive information or assets. Road blockers ensure that only authorized vehicles can access these areas, minimizing the risk of espionage, theft, or sabotage.
Emergency Situations and Evacuations
During emergencies, road blockers can be deployed to prevent unauthorized vehicles from entering or exiting a facility. This control aids in managing and securing the premises during critical situations and facilitates safe and organized evacuations.
Compliance with Security Standards
Adhering to security standards and regulations is imperative for many organizations, especially in sectors such as transportation, defence, and critical infrastructure. Road blockers help meet these requirements by providing an effective means of controlling access and enhancing security measures.
Integration with Access Control Systems
Modern road blockers can be integrated with advanced access control systems, allowing for centralized control and monitoring. This integration enables seamless coordination with other security measures and provides real-time data for enhanced decision-making.
Road Blocker Selection and Implementation
Implementing road blockers effectively requires careful consideration of various factors, including site-specific requirements, budget constraints, and integration with existing security systems. Here are some key steps to consider when selecting and implementing road blockers:
Site Assessment
Before choosing a road blocker system, conduct a thorough site assessment. Identify the specific access points that need protection and assess the available space for installation. Consider factors such as traffic volume, vehicle types, and the level of security required.
Risk Assessment
Perform a risk assessment to determine the potential threats and vulnerabilities at the site. Consider the likelihood of unauthorized vehicle access and the potential consequences of a security breach. This assessment will help you choose the appropriate type and level of road blocker security.
Compliance with Regulations
Ensure that the selected road blockers comply with local and national regulations and standards. Depending on your location and the type of facility, there may be specific requirements regarding crash ratings, safety features, and installation procedures.
Integration with Security Systems
Consider how road blockers will integrate with existing security systems. Modern road blockers can be connected to access control systems, surveillance cameras, and alarm systems for centralized monitoring and control.
Customization and Scalability
Choose road blockers that can be customized to meet your specific needs. The system should be scalable to accommodate future changes in access requirements or facility expansion. Flexibility in deployment is essential to adapt to evolving security threats.
Training and Maintenance
Ensure that personnel responsible for operating and maintaining the road blockers receive adequate training. Regular maintenance and inspections are crucial to keep the system in optimal working condition. A well-maintained road blocker is more likely to perform effectively in a security incident.
Cost-Benefit Analysis
Perform a cost-benefit analysis to evaluate the investment in road blockers. Consider the potential costs of a security breach, including property damage, loss of life, and reputation damage, versus the cost of implementing road blockers. This analysis will help justify the expenditure.
Emergency Response Planning
Develop clear emergency response protocols for the deployment of road blockers during critical situations. Ensure that authorized personnel know how to operate the system in emergencies and coordinate with law enforcement if necessary.
Public Awareness
In cases where road blockers are installed in public areas or access points to private properties, it's essential to communicate their presence to the public. Signage and clear markings can help prevent accidental collisions and improve overall safety.
Regular Testing and Evaluation
Conduct regular testing and evaluation of the road blockers' performance. Test their response to various scenarios, including attempted breaches and emergency situations. Periodic assessments ensure that the system remains effective and reliable.
Conclusion
In today's security landscape, ensuring strong access control is crucial to safeguarding lives, assets, and critical infrastructure. Road blockers serve as an essential component of access control and security strategies, providing enhanced protection, traffic management, and compliance with security standards. By understanding the significance of road blockers and leveraging their capabilities, organizations can fortify their security measures and effectively mitigate potential risks.